Get Paid Quickly and Securely with Sekady's Flexible Payment Options.
We make it easy for you to securely and efficiently improve your cash flow, reduce back-office paperwork, and eliminate collection calls when you factor your appraisal invoices with us.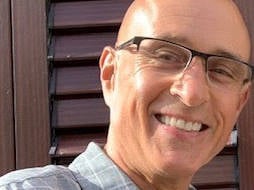 What is invoice factoring?
Case Study: Tom Bartley, Rocklin, CA
See how Tom saves time, back-office hassle, and eliminates collection calls. Tom gets his payment when and how he wants it by factoring with Sekady Capital.
Improve Your Cash flow with Invoice Factoring.
As an Appraiser you have enough on your plate with work orders. Let us help you reduce or eliminate the time-consuming and frustrating collection process and get you paid as quickly as the same day. Factor your appraisal invoices with Sekady and see how much time you'll save!
1
You complete an appraisal order
2
You send Sekady your invoice
3
Sekady pays you digitally by the next business day for a small fee
4
Your client pays Sekady, per their standard payment terms
Video: What is Factoring for Appraisers?
Watch this short video and learn how simple and efficient factoring for Real Estate Appraisers is.
See how Sekady Capital partnered with Axis Appraisal Management Solutions to provide payment flexibility to Appraisers.
Frequently Asked Factoring Questions
You provide us with the information on your client and we will perform a free credit review to see whether we can factor them or not. Most requests can be completed within 24 hours.
Factoring allows you to receive payments for your work orders by the next business day, improving your cash flow and allowing you to pay bills, buy supplies, or fund other business needs immediately. Many payment terms are anywhere from 30 to 90 days, factoring reduces that to 1 day for a small fee.
Factoring also eliminates collection calls and reduces other back-office work, freeing you up to do more appraisals.
"Working with Sekady has made my work life so much easier. As a one person office, Sekady takes care of the unpleasant, time consuming task of collecting fees. This has allowed me to free up time to complete more appraisals. Everyone at Sekady is pleasant and professional and a pleasure to work with."