Securely digitize and streamline your Title Company controlled disbursements process.
Help your Disbursements Team become more efficient with secure digital payments to Trades and Vendors.
See how easy we make disbursements and project file management.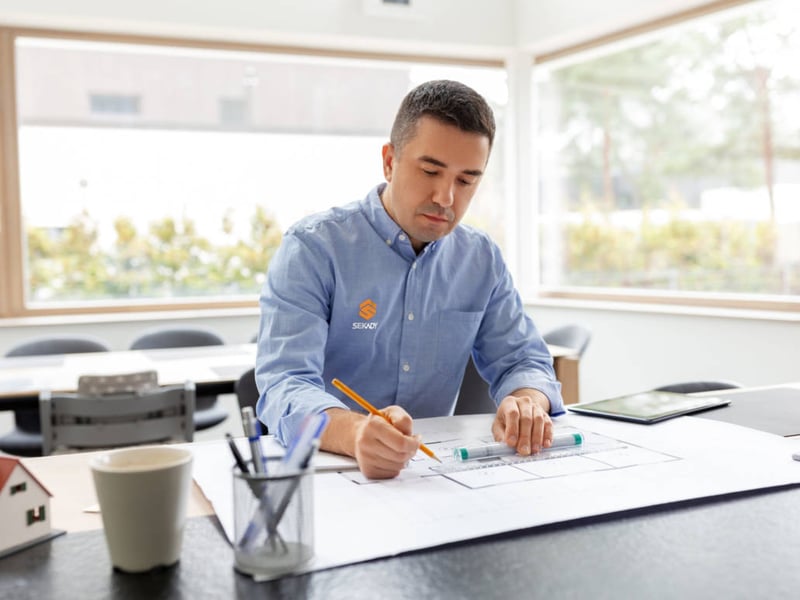 Take the pain out of your payment processes.
Title Company controlled disbursements through the Sekady platform improve efficiencies throughout the project management and payment workflows. Removing costly check-writing, manual invoice management are critical to the success of your project.
Eliminate checks by automating payments
Protect your project with digital lien waiver signing and storage
Maintain security with digital payments (Sekady is now SOC2 Certified!)
Centralize visibility for Builders and Lenders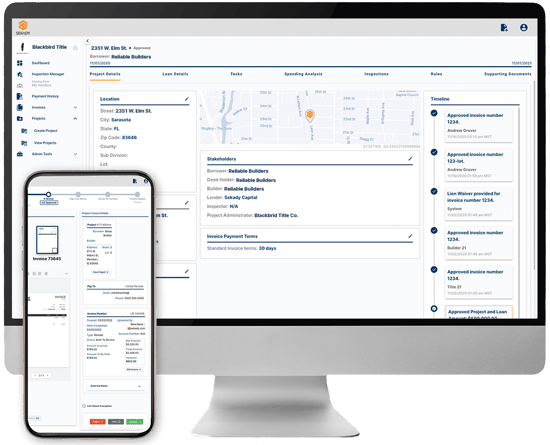 There's a Better Way for Title Companies to Manage Their Construction Projects.
See how Sekady's platform provides visibility into project statuses, at-a-glance summary reports, budget tracking, draw management, payment disbursement controls, and more.
Lien Waiver Protection with Every Invoice Paid.
Mechanical liens are never a problem, until they are. When you pay through Sekady the Payee signs a digital lien waiver before a payment can be scheduled.
The lien waiver is then stored on our platform on a project level if needed for later reference.