Be Your Trades' Favorite Builder with Fast, Secure Digital Payments.
Building gets more challenging and complex by the day. Keeping your Trades happy with fast, secure digital payments is the best way to make sure you stay on schedule and profitable.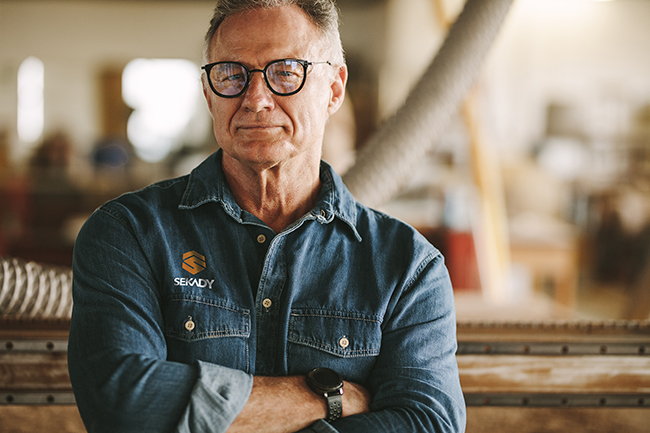 Slow, manual payment methods are slowing you down.
Ease payment headaches with digital payments for General Contractors.
Provide secure ACH direct deposit payments and offer your Subcontractors QuickPay!
Minimize human error due to manual data entry and outdated payment methods.
Reduce back-and-forth emails, phone calls, and wasted time.
Let us show you how we can help you improve your payment efficiencies and keep your Subs happy!
Slow payments make slow projects.
Are your current payments processes slowing your projects down?
Turn days of invoicing work into minutes.
See invoices with associated digital lien waivers on a per-project level. Approve invoices and schedule payments in minutes.
Bank-grade security.
Payments to Subcontractors and Vendors are made securely with Sekady's top-level security and SOC2-approved adherence policies.
We'll do the heavy lifting.
We will onboard all Subcontractors and Vendors while providing full customer support. Subs love getting paid through Sekady!
"We feel so grateful to be part of the Sekady Family. Not only has Sekady helped us grow our business exponentially they have helped eliminate many of the common "growing pains" for businesses. I love the online platform, as well as, the ability to manage our business right from the job site on the mobile app."