Home Inspections Made Easy.
Assigning and scheduling home inspections are painful. They don't have to be.
Home Inspections are critical to the success of your projects.
So why are they so difficult?
Finding good Inspectors, making assignments, and getting reports can be a time-consuming process. Sekady helps you manage home inspections efficiently in a centralized platform.
Find Inspectors
Source Inspectors from our network or bring your own, then make the assignment through our platform.
Complete inspection
The Inspector completes the inspection, uploads photos, and adds notes through the platform.
Store and report
Once complete the report is added to the project for complete visibility and reporting, as well as draw requests.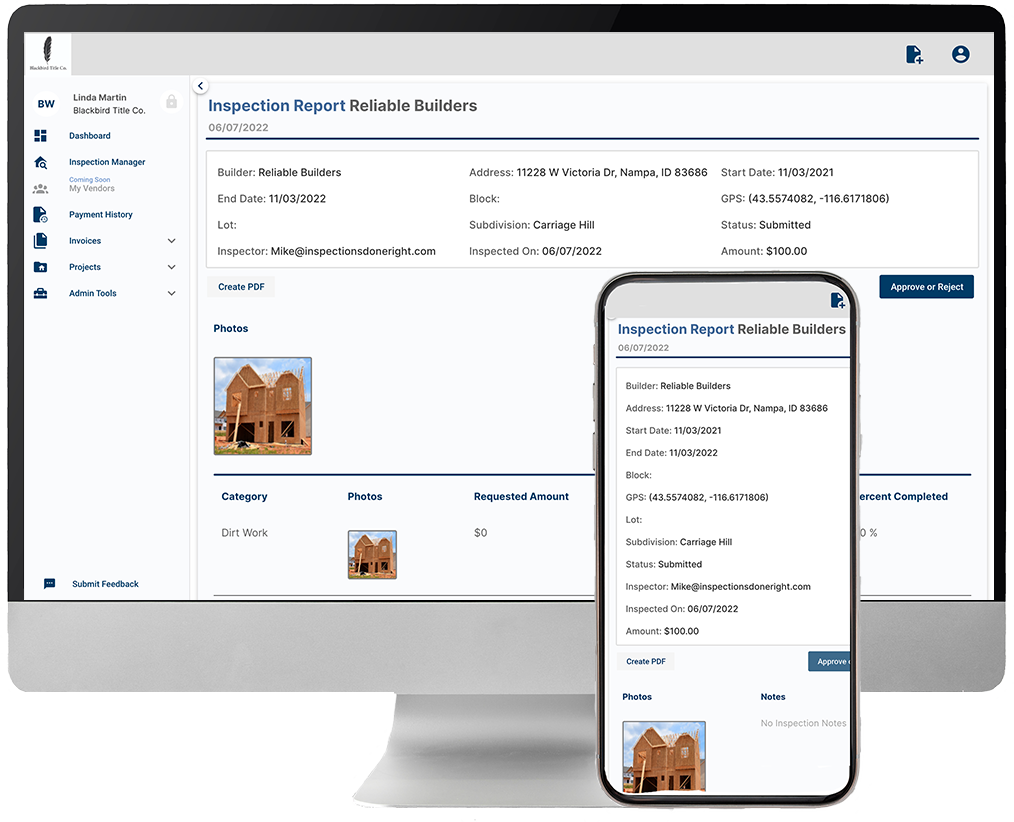 Take the hassle out of inspections.
Save time and resources by digitizing your lien waivers.
The home inspection runaround involves far too much calling, emailing, and chasing reports.
Reduce manual processes and centralize inspection reporting and management with Sekady. You can even pay your Inspectors through our platform.
"We feel so grateful to be part of the Sekady Family. Not only has Sekady helped us grow our business exponentially they have helped eliminate many of the common "growing pains" for businesses. I love the online platform, as well as, the ability to manage our business right from the job site on the mobile app."