Connecting Construction.
Construction gets more complex and challenging by the day, and that's why we're here. From project concept through closeout, we're connecting construction through easy-to-use, yet powerful technology to help you manage your projects more efficiently and profitably.
Solutions for everyone.
We're connecting everyone involved in the construction process from Lenders, Title Companies, and Funds Control Companies to Builders and Subcontractors.
Kick your manual processes to the curb and run your projects smoothly and profitably.
NEW:

Eliminate manual draw management processes
Schedule and view inspections
Gain visibility into project financials
Get lien waivers signed and stored digitally
Pay Subcontractors and other vendors quickly and securely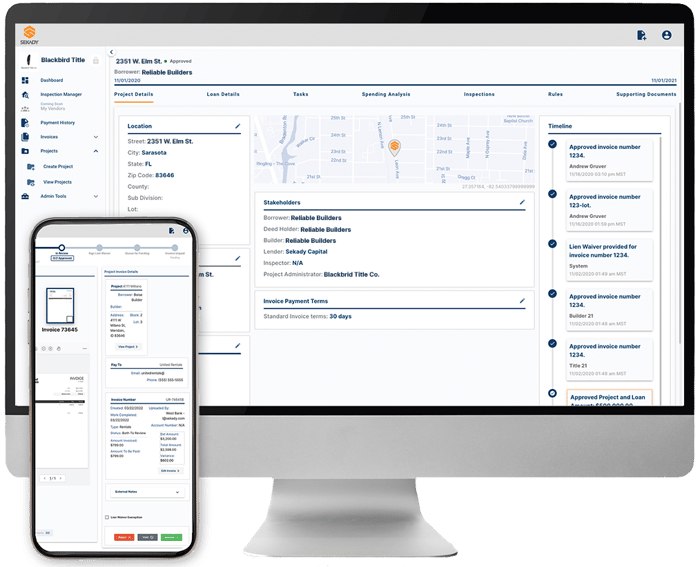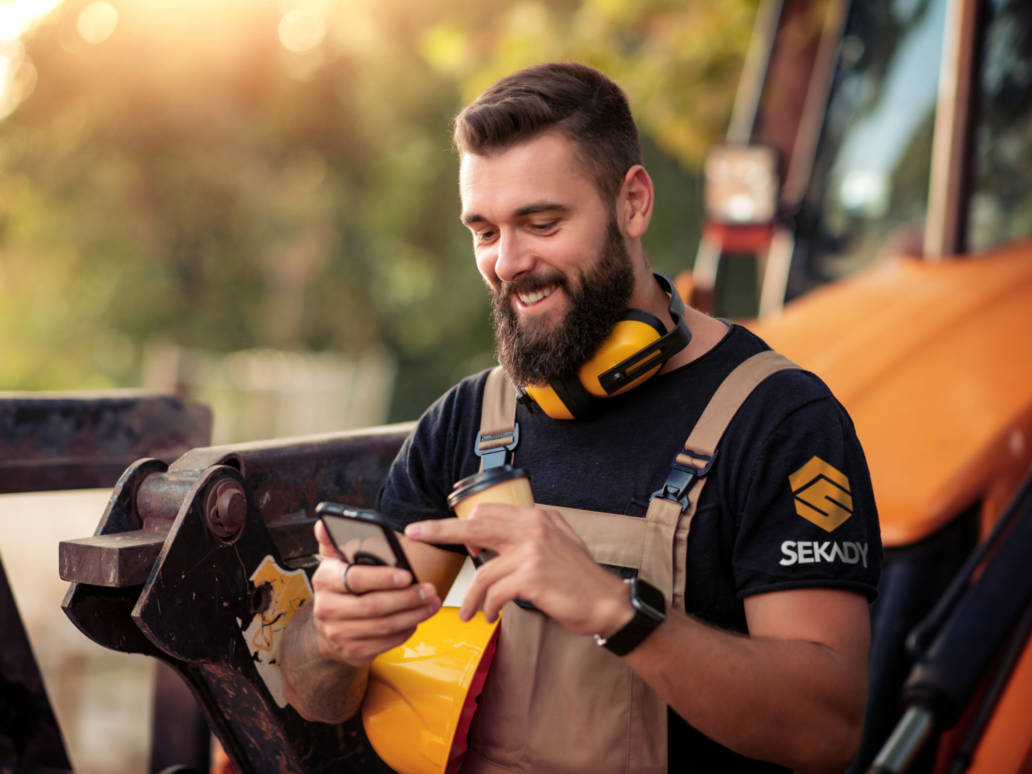 Eliminate Your Payment Headaches.
Increase your profitability by securely digitizing your payment processes - offering flexible payment options to Subcontractors, suppliers, and other vendors.
See what our customers are saying about streamlining their payments through Sekady.
Give Subcontractors Flexibility in How and When They Receive Funds.
Paying your Subcontractors and other vendors how and when they want is the best way to help you maintain good relationships. Pay them quickly and securely with digital payments - including options for next or same-day payments. It's just another way we're connecting construction through technology.
"We greatly enjoy and appreciate working with Sekady. They are helping to make our small business dreams come true. The app makes my life so easy. It's great to not worry about gathering lien waivers and writing checks. The dashboard is an efficient way to pull up project costs and individual vendor details. We look forward to a long working relationship with Sekady Capital"